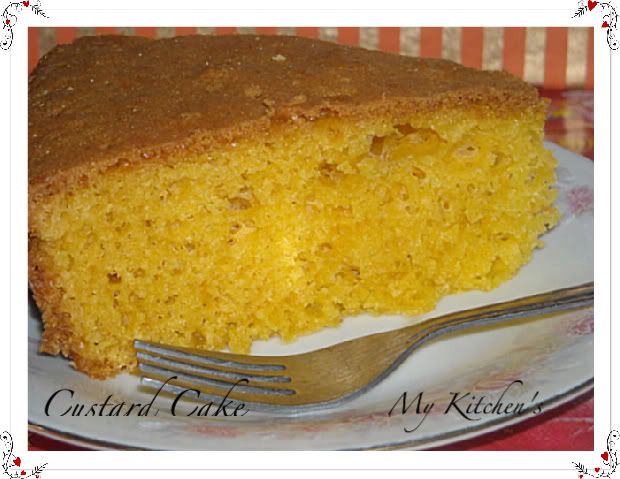 Ingredients
Plain flour 200gms
Custard powder 3 tbsp
Baking powder 2tsp
Bicarbonate of soda 1/tsp
Eggs 2
Butter 225 gms
Caster sugar 200 gms
Milk 2 tbsp
Method
1.Combine all the ingredients.
2.Beat for 2-4 minutes.
3.Pour in a greased baking tin.
4.Bake in a 200 degree preheated oven for 60 minutes or until a skewer inserted in the middle comes out clean.
I got this recipe from google search and the toping of the cake has to be done but by the time cake cooled down my hubby and my kids had half of the cake.